how I feel about work
funny. the good days/down times of the job are so good they make you forget the 3% of the time shit goes down and you hate yourself for it. comes in waves, as they say.
new things
new awesome thing I like to do sit in the bath and watch a movie on the laptop, with the laptop on a barstool  sit outside in the backyard on this 25degree day 
flirting with the idea of
Taking a year off.
//
some nights I smell Guate again. I miss her..I miss my life there. I miss my village. some nights I think of the lake, the boats, the tortillas, the smell of charcoal. I miss the market. I miss the old American hippies, I miss the cat calls and my cheeky Chris Brown lookalike. That was 2008. It's been 5 years. I miss Guate..
1 tag
elegance is resistance.
it's nice to keep certain things sacred - your likes, dislikes, what moves you.. that sense of mystery about a person - where's that gone?
"This world without a leopard? Who'd want to be here?"
– Diana Vreeland (via irresistablebitch) my thoughts exactly
"The only real elegance is in the mind; if you've got that, the rest really comes..."
– Diana Vreeland  (via lemontreesoceanbreeze) //
1 tag
"All the hardest, coldest people you meet were once as soft as water. And..."
– Iain Thomas, I Wrote This For You (via thugzmansion) and that's a fact.
1 tag
the importance of choosing
Been back on the yoga mat lately and it makes me wonder why I ever let myself get slack on it. My body just feels so much better after, my mind feels clear, I want to eat better and reject food that makes me feel sluggish . Especially since I've started this new job, I feel like I have to make this a priority - almost like taking medication. I have to make time for it, no two ways about it,...
Moment of introspection
Nothing in life is a guarantee. Work hard, be kind, know when to stand up for yourself and when to pull your head in..know who your friends are. Family first. —- I've had many lovers in my life. Except none of them knew it. —- Carpe diem is a little scary. You gonna live life running scared? Or you gonna live. Life is too short, but also really long. Where does it say we...
"My life accelerated, but had to wait my turn. Then i redecorated, that means..."
– J Cole - 'Who Dat'
Eau de parfum
I've been really into fragrances of late - mostly niche houses. In fact, when I think about it, I think my earliest memories have been linked to scents and smells. That sort of got lost along the way. For example, I remember my first real perfume that I used to wear daily in primary school, was a Nina Ricci one, in a curvy lime green bottle with a hot fuschia cap. I can't remember the...
Detox Day 3
okay, i gotta say, i cheated. yes, i had a couple of pretzels with my 'dinner' last night. it was after work, i was feeling lightheaded, and i needed the salt. and dinner was a weird carrot mixture that i didn't finish.  the nightcap of almond milk with grainy nut bits - much better with a spoonful of honey and blitzed in the microwave. Next day, i downed the first 2 juices,...
Detox Day 2
Slept through the night. Quality of sleep no different. Still good. Had an odd angry dream that my dad was making me throw away my lipsticks. I was RAGING in that dream.  Woke up at 9, which is good for a Saturday. Didn't feel hungry. Drank my juice. Drank some tea. Took a bath with bath salts. Hubby came with me :) We had a nice little chat and focused on our breathing. Dry brushed...
Detox Day 1
First day of juice cleanse. Day off work yay. Got up at 6am to pick up the juice. It was raining. Started downing the first 2 bottles. Not even 11am. Also had the pumpkin seeds. This may appear alot harder than first expected. Spent the morning doing paperwork and applications. Momentarily fantasized about cheese.  Lunch - heated up the chickpea concoction. Wasn't terrible, but definitely...
"No matter where you go, you are what you are player And you can try to change..."
– Jay Z 'Public Service Announcement'
Urban at heart.
Things that make me happy - finding a new coffee shop that's walking distance away/right in my hood, not well known but amazing coffee and more amazing magazine selection (HYFR nymag). STONE GROUND PRODUCE STORE i'm looking at you. - sunshine - TWO new NARS chubby lip pencils this week - GOOD READS - Music. always and forever. Representin my swag. Yes. - The city. I am, and...
2 tags
my top shelf featurette would go something like...
i suppose even though i work in an industry that doesn't have much room for creativity, i consider myself quite a creative/artsy soul - how i carry myself, and how i am in my personal space is a reflection of that. I tend to gravitate to products that are earthy and evoke a sensory experience when used, so I like organic lines like Eminence for skincare, Aesop for body, and Aveda for hair....
i don't want to be represented by a soundbite because whatever i say may be misconstrued in so many ways. —- when things happen at the right moment, things just seem to fall into place.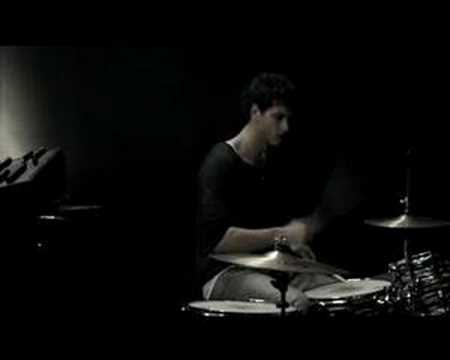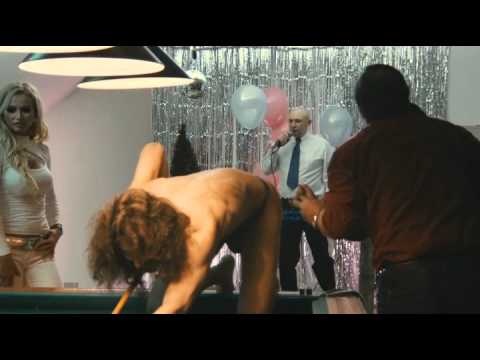 "It doesn't matter how slowly you go, as long as you don't..."
intothegloss.com →
can't sleep. bAiEs is keeping me company, and so is Pinot.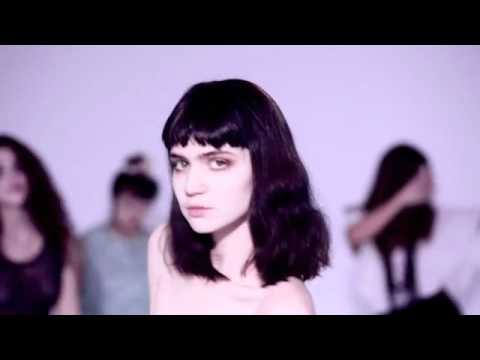 random thoughts
growing up, my father had very strong opinions about what I should and couldn't wear. On the one hand, I see reason now, on the other hand, it makes me second guess my judgement.  —- this writing course is good for my thoughts. nebulous ideas flit in, no structure, hard to see where it fits, but playing with it for a while shapes it into something else. also the importance of time. ...
Watch
Just favorited "Kristen Wiig" by Here's The Thing on Mixcloud.com
easter
it is saturday afternoon. i have the picnic blanket out on the faux turf out the back. just had lunch on it with a coffee from the old barbershop. the sun feels nice - my top is off. i have the iPod hooked up to the speakers inside the house - Gotye is playing (again).  the fridge is stocked for dinner, the laundry's done, the house is clean. i have primed the papers and laptop for work....
i wanna remember this moment.
i wanna remember this moment.  right now, i'm 27. i've got a glass of red in my hand. i've just smoked a leftover cigarillo from 2008 in the twilight. there are 2 candles burning in small glasses on the dining table. Dinner is ready and amazing - steaks with truffled-something or other from Thomas Dux, good bread and French cheese with that real good olive oil, and spaghetti...
A creative space
I want to paint the room down here, warm up the space a bit. I want to make it this creative space for working, studying, dreaming, whatever.  I'm a big fan of Sibella Court, so I'm looking to her books for inspiration. I'm thinking of Mexico, of India. So it'll be warm colors - terra-cotta, ochres, burnt sienna maybe a surprise splash of lime or turquoise. A vision...
night shift
it's been a while since i've posted anything on here. it's now 2012. Happy 2012. Fuck 2011. No seriously, fuck it. It was the best of times, it was the worst of times. Career-wise, not a great year for me, let's be honest. On the upside, T and I got married!  i learnt a lot of important lessons last year. How one shouldn't be cocky - that there is no certainty in the...